19 November – 5 February, On Reading Single Family Houses: A Tale of Habitation in Mainland China, Hong Kong and Taiwan
On Reading Single Family Houses:
A Tale of Habitation in Mainland China, Hong Kong and Taiwan
讀丨獨宅
一個關於中國大陸、香港和台灣三地之棲的故事
History of modern architecture reminds us of the importance of single family house as an architectural laboratory.  Examples such as Villa Savoye (Le Corbusier,1931), Fallingwater (Wright , 1935) and Farnsworth House(Mies, 1951) arearguably iconic single family houses which seeded the architects' fundamental thoughts and ideas on architecture and even urbanism, thus charging the courseof development of Modern Architecture for the past 80 years.
While architectural ideas were largely experimented through the construct of single family house, a verydifferent story is being unfolded in this part of the world.  With the rapid speed of development, coupled with land policy issues and pressing economic demands, the opportunity to design and build single family house,against the backdrops of millions of collective and mass housing, is a rarity indeed.
This exhibition aims to open up discussion on this private domain to the public realm by first looking at land policy, ownership rights, economic pressure, individual incentive, and itssubsequent architectural outcomes.  The possibility and opportunity to design single family house varies quite significantly in the three places because of their differences in these social, political and economic constructs.  It might offer a way to register how these variables influence our understanding of spatial sense, habitation pattern, and eventually the development of built form in cities, suburbs and ruralarea.  As the myth of high density living are exacerated by real estatelogic in contemporary Asia cities, it drives the way how we understand ourbuilt environment.  What are the roles of individual living amongst thecollective? Does plural form of living correspond to the way we live or even want to live?  If designing single family house proves to provide anopportunity to further architectural discourse and research on the discipline,what holds the future of architecture in this part of the world if architectural practices are not giving further opportunity to experiment on such building type?
All single family houses selected in this exhibition has a specificclient, and the client is not the architect him/herself.  We are not keen to show developer type villa where the potential and unknown user are yet to befound, even though these villa might have some architectural merits. Nor are we interested in the architect's "monologue" on engaging in private discourseneither.  True to the history and spirits of how single family house was originally perceived and designed, we valued the importance on the interactionbetween user and architect. It is only through this dynamic exchange thatreasons for the translucent glass block façade at the Maison de Verre(Chareau,1932), and the moving platforms of Maison Bordeaux(Koolhaas,1998) are found and substantiated. The dialogue between the client and the architect givesuniqueness, purpose and identity for each design presented at this exhibition.The individuals, whether playing the role of architect or user, remain the corein any essential architectural inspirations.
纵观现代建筑史,独栋住宅作为建筑学的实验室有着举足轻重的地位。例如萨夫伊别墅(勒·柯布西耶,1931),流水别墅(赖特,1935)和范斯沃思住宅(密斯,1951),这些可以说是标志性的独栋住宅作品孕育了建筑师基本的建筑思想和城市观念,因此影响了过去80年现代建筑的发展道路。
建筑师在独栋住宅中实验了各种建筑思想,讲述了一段不同的故事。高速的发展、土地政策问题和经济压力导致数百万集体住宅兴起,在这样的背景下,设计独栋住宅的机会确实少之又少。
本次展览旨在将这个狭义的课题引入更公众的语境中探讨。我们第一次审视土地政策、所有权、经济压力、个人动机以及它们对设计成果的作用。由于中国大陆、香港和台湾三地在社会、政治和经济建设方面的不同,设计独栋住宅的契机和可能性也大不相同。本展览或许可以阐释这些不同点如何影响了我们对空间感和居住格局的理解,又是如何影响了城市、郊区、乡村中建筑的发展脉络。当房地产的逻辑链条将亚洲当代城市中高密度的生存环境越捆越紧,我们不禁开始反思我们对建成环境的理解方式。独栋居住在集体居住时代扮应演什么角色?多元居住形式是否与我们现有的或想要的生活方式相适应?如果设计独栋住宅可以为未来建筑话语和学科研究创造机会,当建筑师无法在这个建筑类型上实验自己的建筑思想,那么该地的建筑发展将何去何从?
本次展出的全部独栋住宅作品都有特定的业主,且不是建筑师本人。我们不希望展出商品住宅,虽然有些商品住宅拥有优秀的建筑品质,但设计之初建筑师无法确定未来的业主;我们也不希望展出建筑师的自宅,因为自宅作品更像是建筑师个人话语的一篇"独白"。回溯独栋住宅设计的历史和精神,建筑师同使用者之间的互动弥足重要。只有通过这样活跃的交流,玻璃之家(夏柔,1932)半透明的玻璃砖立面才得以实现,波尔多住宅(库哈斯,1998)的移动平台才得以建造。正是业主和建筑师之间的对话赋予了参展作品以目的、个性和独一无二的特质。无论对建筑师还是使用者而言,个人色彩始终是建筑灵感的精神核心。
Curator 策展人: 
Anderson Lee 李亮聪
Exhibitors:
TAIWAN 台湾
《Saxing Chang House》/ Sheng-Yuan HUANG (FieldOffice Architects)
《三星張宅》/ 黃聲遠(田中央聯合建築師事務所)
《Brown Mist》/ Ke-Fung LIOU 、H2O Design Associates
《Brown Mist》/ 劉克峰、謙漢設計有限公司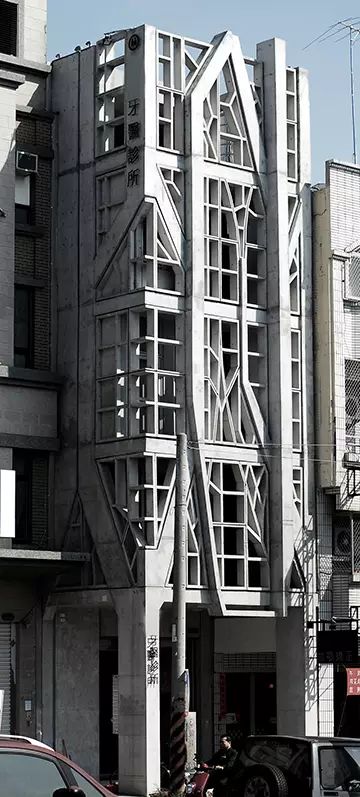 《House in Tainan》/ Yang HsiuChuan
《空心磚計劃》/ 楊秀川(楓川秀雅建築室內研究室)
MAINLAND CHINA 中国大陆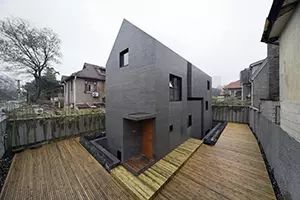 《Concrete Slit House》/ ZHANG Lei (AZL Architects)
《混凝土縫之宅》/ 張雷(張雷聯合建築事務所)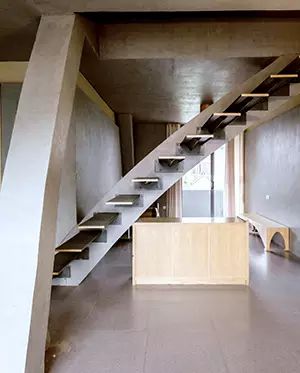 《No.5 House》/ WANG Hao (Rùn Atelier)
《五號宅》/ 王灝 (潤.建築工作室)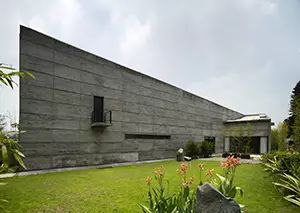 《Tapered House》/ Anderson LEE (Index Architecture Limited)
《聚舍》/ 李亮聰(升建築有限公司)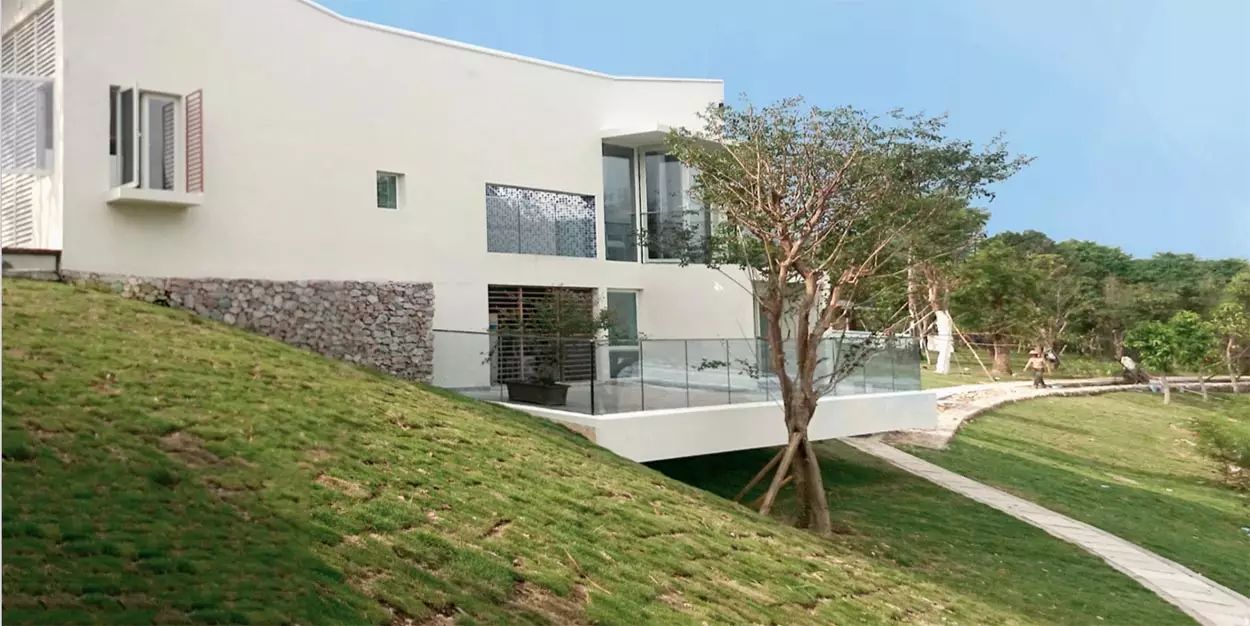 《Nine-Courtyard House》 / WANG Weijen (Wang Weijen Architecture)
《九院宅》/ 王維仁(王維仁建築設計研究室)
HONG KONG 香港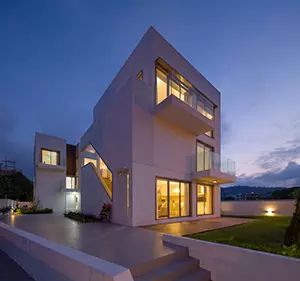 《Vice Versa Houses》 / Frankie LUI (Atelier Global)
《裏外亦然 》/ 呂達文(匯創國際建築設計有限公司)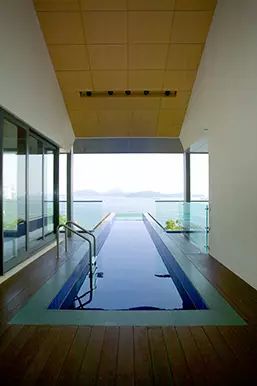 《Mount Davis Villa》/ Stefan KRUMMECK (Farrells)
《摩星嶺道別墅》/ Stefan KRUMMECK (Farrells)
Organizer 主办人: 
The University of Hong Kong  香港大学
Curatorial Assistant 策展助理:
Ashley Lau, Kelsi Su
Date 展期:
November 19, 2016 – February 5, 2017
2016.11.19 – 2017.2.5
Opening Hours 开放时间:
8:00AM – 8:00PM (Last entry at 7:30PM)
Opens on all national holidays.
8:00 – 20:00 (19:30最后入场),所有国定节假日均开放。
Venue 地点:
HKU/Shanghai Study Centre
298 Bei Suzhou Lu (close to Sichuan Bei Lu)
Hongkou District, Shanghai
Metro Line 10 or 12, Tiantong Lu
香港大学上海学习中心
上海市虹口区北苏州路298号(近四川北路)
地铁10 或12号线 天潼路站3号口